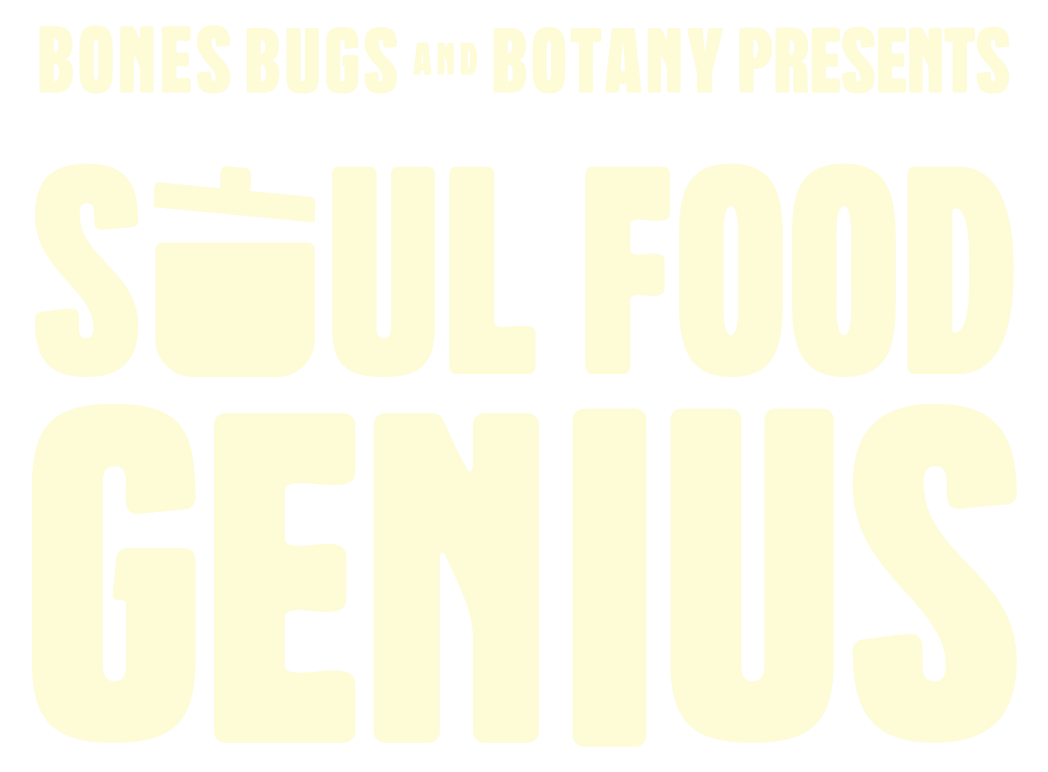 reclaim your roots
Empty space, drag to resize
Soul food Genius is a 6-week
virtual course catering to the African diaspora by centering our
culinary, Nutritional
and Spiritual
innovations.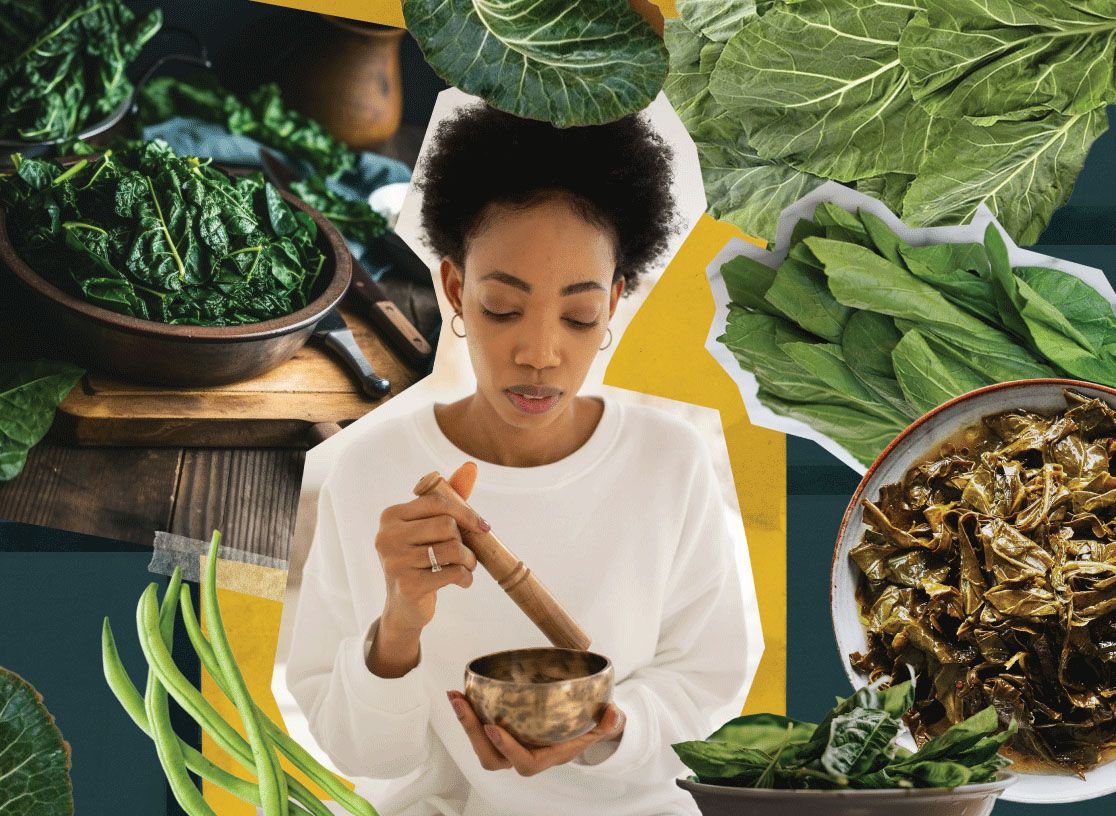 Are you on your healing journey and looking to discover your roots though connection and guidance?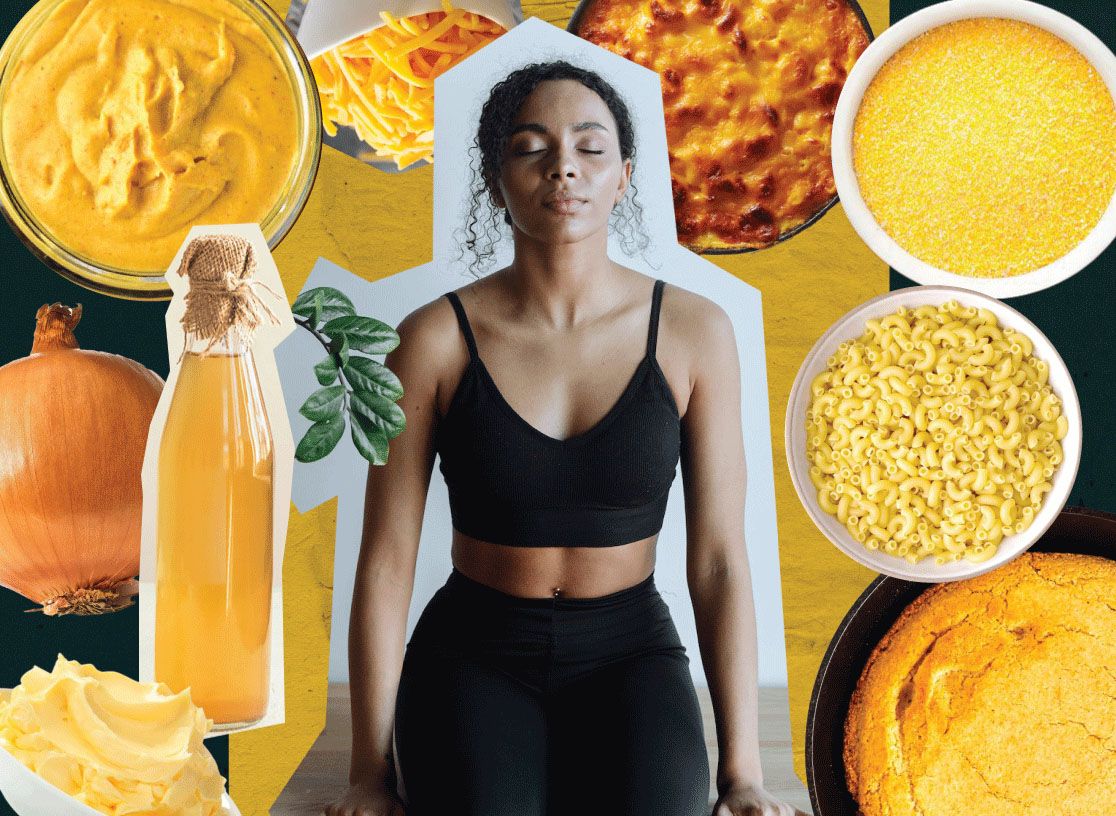 Have you realized that home is in your body and are curious about how to use food to care for the wholeness that you are?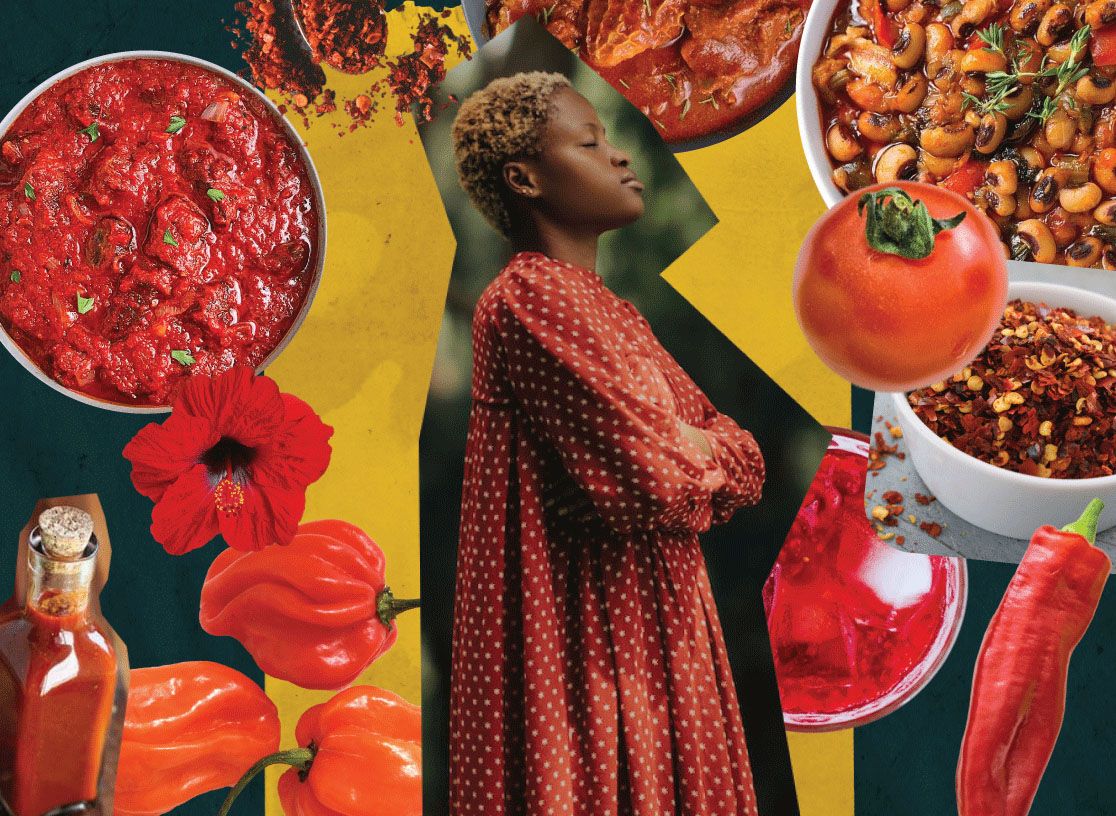 Do you have a lingering suspicion that our ancestors are much wiser than you've ever imagined?
Join a community of Black folks reclaiming, restoring, and deepening their relationship to their ancestral culinary traditions. This deep exploration of soul food's genius reveals the origins and pattern language of our cuisine though an embodied practice of food as medicine.
SOUL FOOD IS INTUITIVE, COMPLEX, REVELATORY, AND REDEMPTIVE.
Soul food is a Jambalaya of opinions and experiences both beautiful and disdainful. In moving towards liberation, we have tried to 'fix" soul food (and often our shame) with substitutions and explanations that conform to culturally irrelevant notions of health. We've tried to double down on soul food as a form of resistance, and how often have we tried to understand soul food?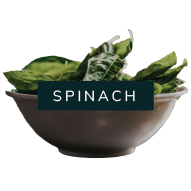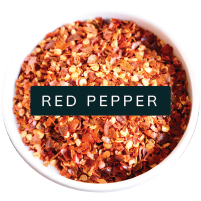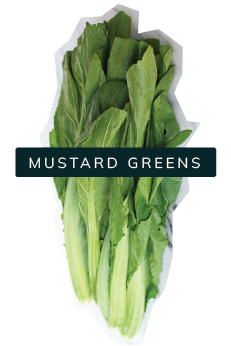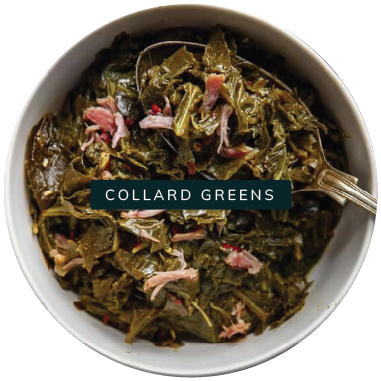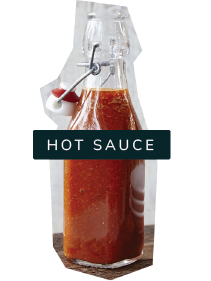 How does it feel, when I tell you that our much maligned and appropriated foods constitute a meaning-rich, afro-indigenous cuisine that deserves intentionality and scholarly interrogation on its own terms?
We are living in a time where we are bombarded with health claims that have nothing to do with black bodies, processed foods that target and harm us and culinary respectability politics that limit our ancestral connection.
But what if the lessons to our specific well-being have already been articulated and passed down to us?
At this time, we can define and redefine our native cuisine on it's own terms free from shame and the gaze of others.


Soul Food Genius will discover how the recipes passed down to us can heal our bodies and the relationship with those who passed them down. We will learn to take these lessons into our embodied experience with the tools of discernment needed to navigate our current food system.
What if our indigneiety lived in the reenactment of ritual
or as we like to call it… recipe.
Ancestral Reclamation is a Journey.
Black people have already survived the apocalypse. And we here, dear ones, with a powerful opportunity to chart our beloved future. What's the shape of our culinary Afrofuture? Will it participate in colonization and erase that which came before, leaving us isolated, despondent and with a feeling that we don't belong or have nobody we belong to? Or… will we go back and get it? #sankofa?

We need time and space to metabolize our traditions so that the path we chart forward is infused with the bitter, sour and sweet flavors of ancestral wisdom.

We do belong here. Our ancestors, African, Native American and European have equipped us with the adaptive tools we need to thrive. Reverence and nourishment can help us shape our experience of a beloved future.
Our Sponsors
Empty space, drag to resize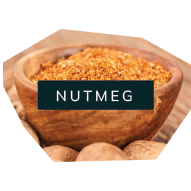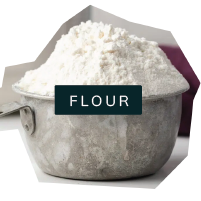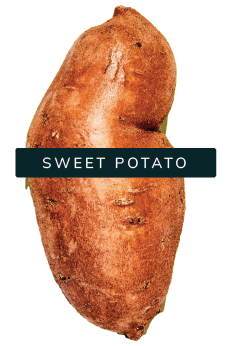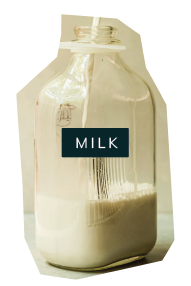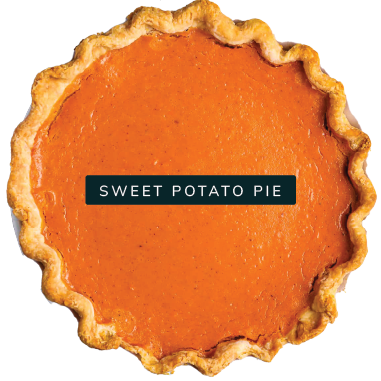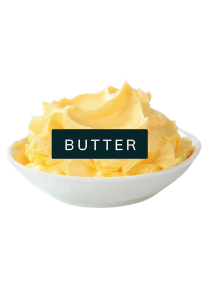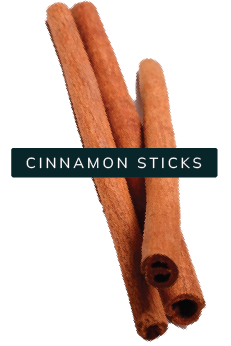 BECOME A SOUL FOOD GENIUS with Asia Dorsey and Justin Robinson and build a bridge from the past into a beloved future that is delicious, nutritious and delightful.
Justin Robinson is a food genius. A graduate of NCSU Forestry Program and lifelong student of the intersection of ecology and culture, Justin is a founding member of Earthseed Land Collective, whose mission is to deepen the relationship of Black, Brown and Indigenous people to the land.

He works for ExtraTerrestrial Projects as the Sustainable Landscapes Manager and at the North Carolina Natural Heritage Commission as a Botanist. Descended from a long line of people with digestive problems, Justin accidentally healed his gut by growing, cooking and eating the Indigenous cuisine of his Ọ̀yọ́ ancestors.

Justin has run a successful catering operation and has studied culinary traditions with elders of various indigenous nations of the Southeastern US, among the Yorùbá of Nigeria and within African-American communities in the South.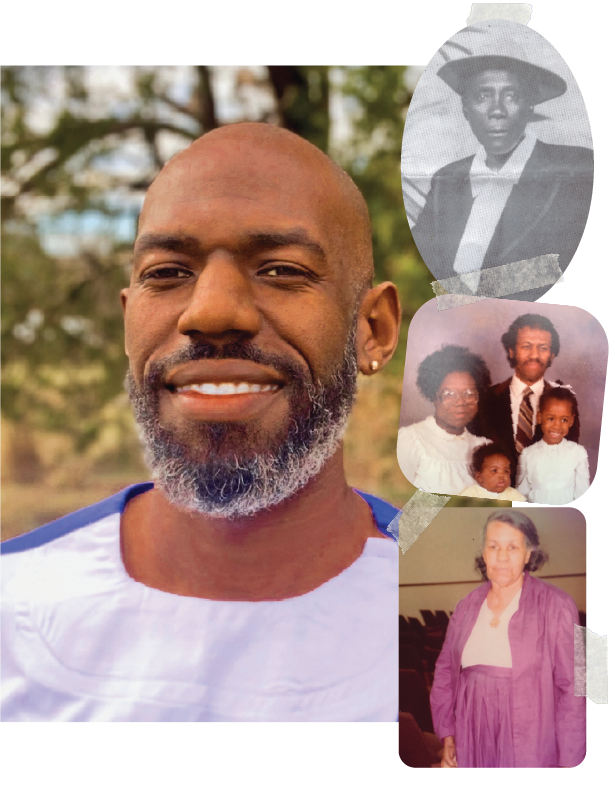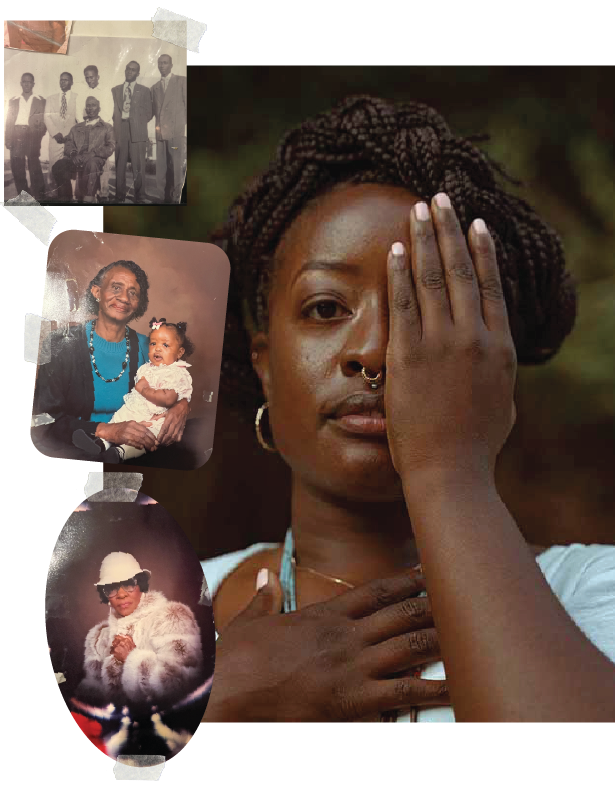 Asia Dorsey is a food genius. A Graduate of NYU's Food Studies Program, Asia immersed herself in Public Health Nutrition in Accra, Ghana and global food studies in India, Bolivia, Australia and more.

When Asia decided to take her health into her own hands, she apprenticed with Kay Baxter of the Koanga Institute in Wairoa, New Zealand where she learned the tenets of biological agriculture, ancestral nutrition and how to heal her mind by healing her gut with traditional foods. Amazed by her talent in gut healing, Asia created the Five Points Fermentation Company to bring artisanally crafted, bioregional, probiotic foods and brews to her people. She grew to serve private clients, restaurants and grocery stores.

Along the way Asia discovered the deep value of plant medicine with the Ancestral Herbalism Healing Collective. She deepened her herbal practice with years of mentorship and apprenticeship with Wise Women herbalists and has since become a traditional African American Rootworker using food medicines as a vehicle for deep physical and spiritual transformation. Asia is the owner of Bones Bugs and Botany, an educational firm committed to embodied liberation.
what will you uncover?
week 01
black eyed peas
This humble legume gets elevated to its correct position as we look to the Continent to learn all the wonderful ways we can be in relationship with our beloved bean.
week 02
hibiscus
In this lesson, we treat the infamous 'red drink' of many names. Called Bissap, Zobo, Sorrel, Hibiscus, Roselle, and Jamaica this anti-oxidant, anti-hypertensive red drink should be included at almost every function or cookout.
week 03
corn bread
How the genius of cornmeal, fermented dairy, and butter make an ancient bread that points at West African food ways.
week 04
collard greens
This lesson focuses on the ever-present desire of our ancestors to have leafy vegetables on every plate.
week 05
sweet potato pie
Learn how the 'batata' of South America and the Caribbean has come to live on your Thanksgiving table, why it's sometimes called yam, and how we can unlock its true sweetness. We will discuss how we used this Scottish-American recipe to suit our own dietary needs.
week 06
BONUS Week: ??
Stay tuned to find out what we'll be covering this week ...
That cornbread tho! Asia's recipes are the fire embodying the essence of grandmothers past. With her knowledge of food, Asia takes you on a journey to discover the roots of each dish explaining why we use the ingredients we do and how to enhance flavors. I really enjoy her lessons and her food and now I get to create those same recipes at home!
Khalae Adams
Healthcare Administration
Empty space, drag to resize
SOUL FOOD GENIUS IS FOR...
Black folks looking to understand the who and how of their ancestral cuisine in a community setting.

Black folks looking to define or refine their cooking techniques while eating with alignment with their bodies and their ecosystem.

Black folks interested in learning how to honor ancestral food ways while navigating the current food system

Black caretakers, food justice activists, scholars, culinary artists and healers
Empty space, drag to resize
Empty space, drag to resize
SOUL FOOD GENIUS
In the first iteration of its offering, this one of a kind, live, 6 Week course is being offered at a discount that will not be replicated. Right now is the time to enroll. Payment plans are available.
WORK EXCHANGE
EXCHANGE labor of greater or equal value to the course COST and enroll at a sliding scale.
PAY THE FULL RATE
this is the true value of the course and it supports the courses sustainability.
PURCHASE GROUP TICKETS
AVAILABLE to groups of 4 or more.
Empty space, drag to resize
class components
Live Online Classes
Interactive Activities + Debate
Weekly Embodiment Practices
Recipes + Ancestral Practices
Live Podcast Recording
Bonus Food Lesson
live zoom schedule
Tuesdays | 5:30 PM MST
October 3, 10, 17, 24 + 31
November 7 +14
HOW DO WE APPROACH knowing + learning?
Self Reflection + Contemplation
Local Food System Navigation
SOUL FOOD GENIUS
the details
This enrollment is for all Black folks. It is whole, perfect and complete on its own with in-depth knowledge for people who are new to these ideas and people who are well versed.
We love y'all and made this price accessible and honored the quality of our labor.
We are excited to welcome you to the soul food movement.
LIVE LEARNING SCHEDULE
October 3, 10, 17, 24 + 31

Recordings Delivered within 48hrs of Live Class
CLASS TIME
CLASS COMPONENTS
Bonus Food Lesson Recording

Weekly Embodiment Practices

Recipes + Ancestral Practices
Empty space, drag to resize
SOUL FOOD GENIUS
the details
This enrollment for black folks further along on their food journey and/or interested in going even deeper with the course material and the movement as a whole.
It Includes additional educational material, a bonus lesson and free admission to the Soul Food After Dark Live Sessions with special guests.


This course is for all Black folks. It is whole, perfect and complete on its own with in-depth knowledge for people who are new to these ideas and people who are well versed. We are excited to welcome you to the soul food movement.

LIVE LEARNING SCHEDULE
October 3, 10, 17, 24 + 31

Recordings Delivered within 48hrs of Live Class
CLASS TIME
Tuesdays | 5:30 PM MST

Live Bonus Food Lesson:

Tuesday, November 14 | 1:30 PM MST
CLASS COMPONENTS
Bonus Food Lesson Recording

Weekly Embodiment Practices

Recipes + Ancestral Practices

Additional Learning Material Released Weekly
sfj payment plan

SFG PAYMENT PLAN

Genius is the soul's desire for
unification with the divine.
Frequently asked questions
How can I enroll at a lower cost?
Loyalty List subscribers have access to special promotions and events. Join the loyalty list
here
Can white + other NON-BLACK BIPOC people join?
Soul Food has touched the lives of all people. And we will share the genius of our African Diasporic ancestors with everyone through a self paced experience launching 2024. Like all people, black people have culturally specific work to do within our own gaze. That is within our own cultural experience so that we can be fully self-expressed. Thank you for respecting this space and we look forward to your enrollment in the self-paced course, get on the waitlist here.
Due to the digital nature and the labor used to produce this course, we do not offer refunds.
Due to the digital nature of this course we are not able to offer refunds. Please contact us if you need support in making this commitment, powerfully.
do you offer group tickets?
Absolutely! Groups of 4 or more qualify for a group ticket, you'll each have individual access to the content. If you'd like to purchase this course as professional development or continuing education for your employees, your religious group, social club or organization,
get in touch
with Asia for special group rates.
Do students finish this course?
Yes and no. Most students participate in all of the opportunities for learning provided. The learning of this course continues every year as you become more and more adept at using your winter medicine bag.
You have your ancestors' body. Love them.